Add Cowboy Dave on Snapchat
// November 4th, 2016 // News
You  may be wondering what your life is missing in the year 2018. The answer can be found by connecting with the Cowboy Dave Band on Snapchat. You shall not be disappointed. Add us by username: CowboyDaveBand, by clicking here, or by using this little Snapcode that we've conveniently placed in the article.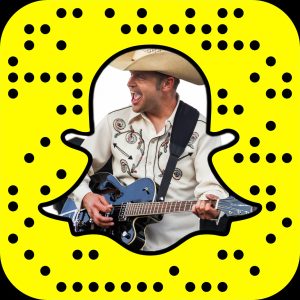 Now, you  may be thinking to yourself: "What kind of inside information will I be gaining by following Cowboy Dave on Snapchat? Will this enhance my life in any way?"
Look, we're the first to acknowledge that you are skeptical about this. It's understandable.
Thus, we've pulled together an example of the type of enthralling content that you might see when you follow username: CowboyDaveBand on the Snapchat.
Example: You've probably often wondered: When the Cowboy Dave Band hits the state of Nebraska for a few shows, what type of food does Cowboy Dave eat? Not only will you get to read about this type of exclusive, behind-the-scenes information, but you will get to see it, as well. This is the beauty of Snapchat, friends.
Here's an example, screenshotted from the group's actual Snapchat account: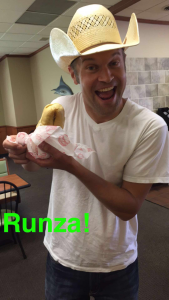 Yes, that's a Runza. This is something you never would have known had you not been following the Cowboy Dave Band on Snapchat. You actually get to see the excitement that  a Runza can bring to a former citizen of Nebraska.
What is a Runza, you non-Nebraskans might ask? Again, this is why you follow us on Snapchat.
If you're  not on Snapchat, let's be honest. It's time to get with 2016.
Thanks for the add, friends, and we'll see you  down the road (or on Snapchat)!